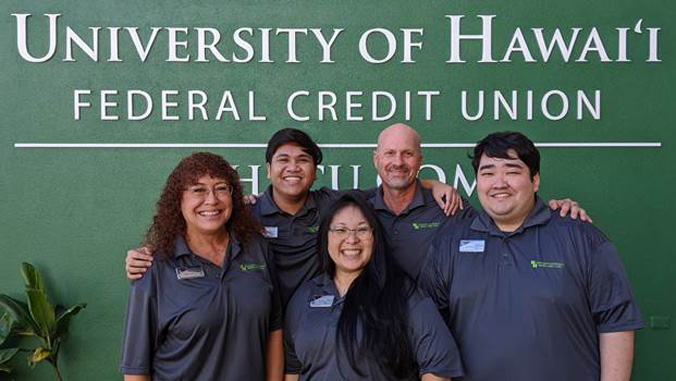 The University of Hawaiʻi Federal Credit Union (UHFCU) opened a new branch in Mānoa Marketplace on March 12. To celebrate, UHFCU will offer special-rate personal loans, home equity lines of credit and certificates for a limited time, along with exclusive contests and giveaways.
"We are very excited to open the Mānoa Marketplace branch and provide the community with convenient access to our products and services," said UHFCU President and CEO Travis Bow. "Establishing a branch in the community where students, faculty and staff tend to reside and congregate on a day-to-day basis is an example of how we provide our members with the highest levels of service."
The new location is a full-service branch featuring a modern, open design complete with the latest technology, including a 9-foot interactive digital wall for visitors to explore as they enter. The progressive design intends to create a collaborative and comfortable environment as opposed to a more traditional, formal setting.
For the past two years, UHFCU was named a finalist for "Hawaiʻi's Best" by the Honolulu Star-Advertiser as well as "Best Bank" by the students of UH.