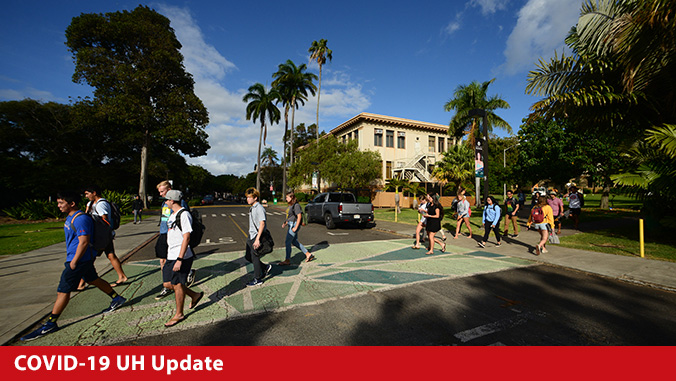 This message was shared with the students, faculty, and staff of the 10-campus University of Hawaiʻi system on April 2, 2020.
Aloha UH students, faculty and staff:
Thank you all for your amazing efforts and commitment during this global health crisis. Everyone is being impacted by the COVID-19 pandemic, and despite the many daunting challenges you have been extraordinary in navigating the sudden and unplanned shift to online course delivery across UH. We are succeeding only through your hard work and dedication.
One of the major concerns expressed by students and faculty for this unique semester is grading. We are working now to finalize a credit/no credit option for this semester. Our goal is to develop an approach that works for students and faculty across our 10-campus UH System and is implementable. There will be a systemwide announcement by the middle of next week if not sooner, so please stand by.
We understand that the second half of this semester is not what students or faculty were expecting. But the completion of the semester will be a remarkable accomplishment for our entire community during these turbulent times when so many lives in Hawaiʻi and around the world are being severely disrupted and worse. We are especially proud of the thousands of UH students who will graduate and move on to their next steps in life.
Finally, for those who are trying to understand how you and your family can benefit from the sweeping federal legislation (CARES and Family First), one of the best references I have seen is: https://www.schatz.senate.gov/coronavirus
We greatly appreciate your patience and look forward to returning to normal operations as soon as possible. Let's continue to treat each other with aloha and compassion.
E mālama pono,
David Lassner
UH President