The University of Hawaiʻi Cancer Center and its clinical partners in the Hawaiʻi Cancer Consortium have joined a national study, The COVID-19 and Cancer Consortium, to better understand the impact of the coronavirus on cancer patients. Led by Vanderbilt University, the study will collect information about cancer patients who contract COVID-19, and are receiving treatment at The Queen's Medical Center, Hawaiʻi Pacific Health Hospitals, Hawaii Cancer Care and Hawaii Oncology Inc.
"It's critically important that we participate in a study like this so that we have information about how our population of cancer patients respond to the COVID-19 virus. Our participation will ensure that the findings will have direct relevance for the people of Hawaiʻi," said Jared Acoba, UH Cancer Center assistant professor and oncologist at Hawaii Oncology Inc., who will serve as the local principal investigator for the study.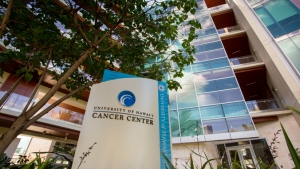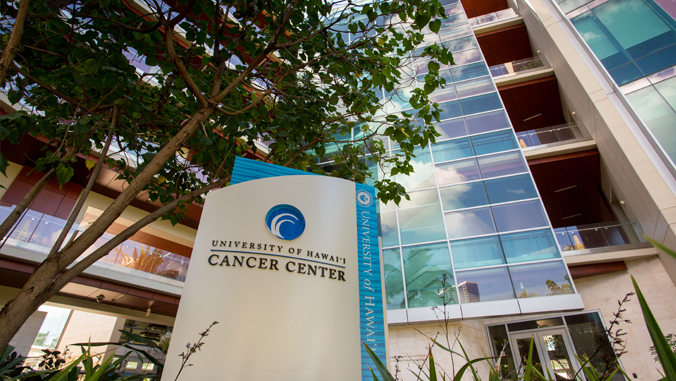 "One of the key activities of the UH Cancer Center is to make available and to coordinate national cancer clinical research activities for all of our partners in our clinical trials network. We're very pleased to be able to bring this study forward and appreciate the strong support for activating this study from hospital and physician leadership," said Kate Bryant-Greenwood, manager of the UH Cancer Center's Clinical Trials office.
The Hawaii Cancer Consortium includes the UH Cancer Center, John A. Burns School of Medicine, The Queen's Health System, Hawaiʻi Pacific Health, Kuakini Medical Center and Hawaii Medical Service Association. These entities, along with many oncology focused private practices including Hawaii Cancer Care, Hawaii Oncology Inc, The Cancer Center of Hawaii, Island Urology Oahu, Family Health Plan in Guam, and Tripler Army Medical Center, comprise the UH Cancer Center led cancer clinical trials network.
"Bringing the best care to cancer patients is our mission, and here in Hawaiʻi we are fortunate to have all of these different entities working together to achieve this goal," said Randall Holcombe, director of the UH Cancer Center.
The Vanderbilt University study on COVID-19 and cancer is now active. More information can be obtained by calling the Clinical Trials Office at UH Cancer Center at (808) 586-2979.