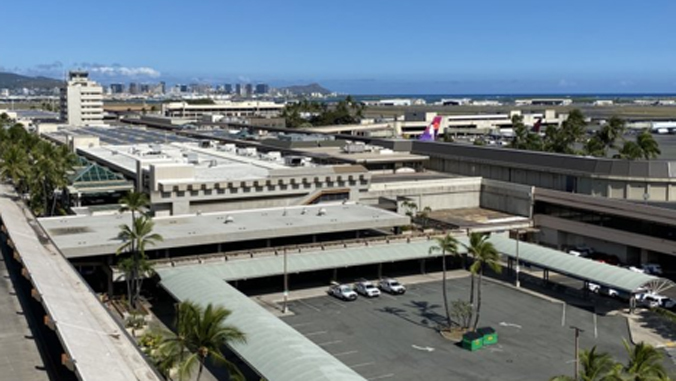 A new University of Hawaiʻi Economic Research Organization (UHERO) report illustrated a dark forecast—worse than the aftermath of 9/11—for travel and tourism in Hawaiʻi, across the U.S. and around the world.
Hawaiʻi's tourism industry has been essentially shut down since March 2020, and UHERO forecasted that visitor arrivals by air and inflation adjusted visitor spending in 2020 will be down 73% from 2019 levels. The decisions made by tourism and government leaders in the near future will be critical for the industry.
Health experts warned that COVID-19 may be around for years, and even with a vaccine eventually available, people may still be apprehensive about traveling. UHERO also said that Hawaiʻi is already an expensive place to visit, and maintaining current health protocols and increasing travel costs associated with measures to address climate change will make a Hawaiʻi vacation even more expensive.
This is not all negative. Hawaiʻi Tourism Authority's latest plan adopted before the pandemic calls for the state to focus less on the number of visitors and more on attracting high spending and low impact visitors. Lawmakers are also revisiting the discussion on diversifying away from tourism.
Worldwide travel outlook
The outlook for national and international travel is also grim. The United Nations World Tourism Organization estimated that international tourism could fall by 58–78% in 2020, depending on how quickly countries can contain the coronavirus and reopen their borders. The report also noted that, according to consulting firm Oxford Economics, U.S. recovery to 2019 numbers of international inbound arrivals will not happen until 2025.
The issues expected to arise include: many people will either opt to not travel or limit their travel, online meetings and gatherings will become the norm, travel will take a bigger cut of our smaller disposable incomes, and there will be a boom in domestic travel, such as road trips.
UHERO is housed in the UH Mānoa College of Social Sciences.