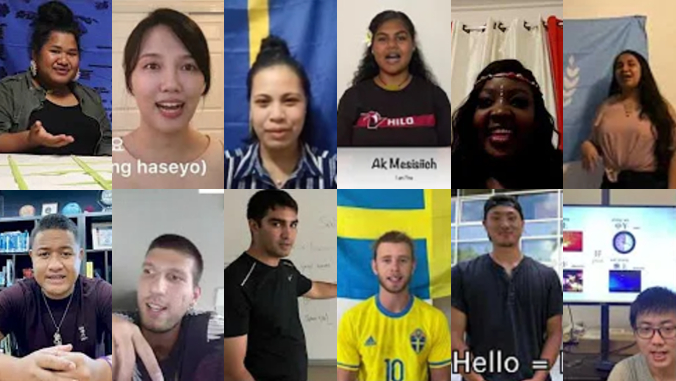 In recognition of International Education Week, students at the University of Hawaiʻi at Hilo have produced a series of short 5–15 minute videos teaching the basics of their languages. The project is sponsored by the UH Hilo International Student Services and International Student Association.
"We invite you to take a few minutes to learn some conversational words and phrases and information about the many languages our students speak," wrote Jim Mellon, director of international student services and intercultural education in an email to the campus. "This project is also aimed at recognizing the United Nations' upcoming International Decade of Indigenous Languages."
Mini lessons are available in a playlist on the International Student Association YouTube channel. Viewers can learn the basics of Japanese, Kapingamarangi (spoken in Pohnpei State, Micronesia), Korean, Kosraean, Mandarin, Nauruan, Palauan, Serbian, Sonsorolese (spoken in Palau), Swahili, Swedish, Turkmen and Uchinaaguchi (spoken in Okinawa).
UH Hilo currently enrolls about 200 students from 37 countries. These students contribute diverse perspectives and backgrounds to the campus, enriching the educational experience for all. In addition, the financial contribution of international students to the state and Hawaiʻi Island is estimated at $185 million and $5.7 million, respectively, for 2019.
—By Susan Enright