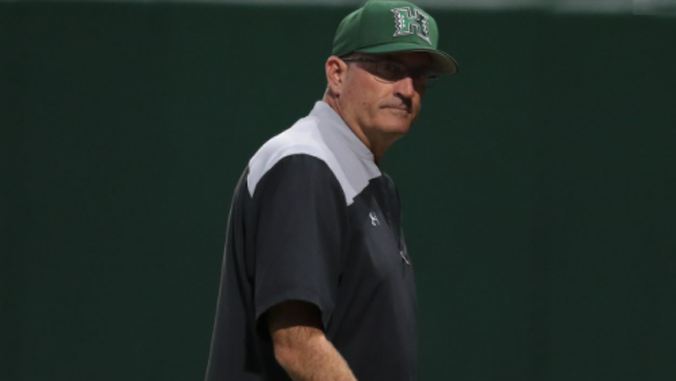 The University of Hawaiʻi at Månoa Athletics Department will not renew the contract for baseball head coach Mike Trapasso, Athletics Director David Matlin announced Tuesday, June 1. Trapasso's contract ends on August 31, 2021.
"We have decided to make a change in leadership with our baseball program," Matlin said. "Mike has been a true ambassador for the Rainbow Warrior baseball program through his 20 seasons as head coach and we are proud of his accomplishments on and off the diamond. He is a true Rainbow Warrior and always tried to do what was best for the program. We will always appreciate Mike as a coach and a mentor to our student-athletes."
Trapasso completed his 20th season at the helm of the UH Mānoa program on May 30 finishing 24-26 overall and 16-24 (8th) in the Big West Conference. He concluded his career at UH with a 536-531 record, posted 12 winning seasons and reached the 30-win mark eight times.
Trapasso took the helm from legendary coach Les Murakami in 2002. Before arriving in Honolulu, he served as an assistant coach at Missouri (1989–91), South Florida (1992–94) and Georgia Tech (1995–2001).
The search for a replacement will begin immediately.