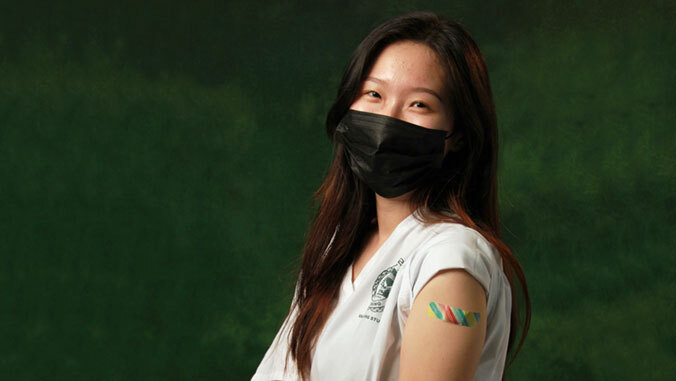 University of Hawaiʻi students must be vaccinated for the COVID-19 virus before registering for in-person (and hybrid courses) in the spring 2022 semester. Students who have not submitted their vaccine information or received a medical or religious exemption from the COVID-19 vaccine student health requirement will only be able to register for online classes. The weekly COVID-19 testing option currently available for unvaccinated students who are on campus for the fall 2021 semester will no longer be available as of January 3, 2022.
"Whether you still need to get vaccinated or are going to request an exemption, please plan ahead so you will be able to register for the spring 2022 courses that you need or want," said UH Associate Vice President for Student Affairs Hae Okimoto in a September 21 email to students.
STAR registration carts for student registration will be available in October, with registration beginning in early November. In order to register for on-campus (including hybrid) courses, students must upload their COVID-19 vaccination information and card to the LumiSight UH daily health check app by their registration date.
Students may request exemptions for medical (PDF) or religious reasons. Exemptions should be submitted through the UH FileDrop system to their campus Student Health Services or Registrar's Office for review and approval (contact info for each campus is below). Students who receive exemptions will be required to provide proof of a negative COVID-19 test weekly to be on campus.
The COVID-19 vaccine was added in May 2021 to the student health clearance requirements that already required a TB clearance and immunizations for measles, mumps, rubella (MMR), tetanus-diphtheria-pertussis and varicella. Meningococcal conjugate vaccinations are also required for first-year students living in on-campus housing.
An August survey before the start of the fall semester found that nearly 90% of UH students were either vaccinated or had started the vaccination process.
Campus contact information