The University of Hawaiʻi Cancer Center is having an exceptional couple of months when it comes to attracting millions of dollars in federal funding for cancer research. Since August 1 alone, five researchers at the UH Cancer Center have received a total of more than $16 million in federal funding to conduct public impact research over the next few years.
"The fact that we are seeing this amount of funding from organizations like the National Cancer Institute and the Department of Defense shows how meaningful this research is—not only to the people of Hawaiʻi, but the entire nation," said UH Cancer Center Interim Director Joe W. Ramos. "This year marks the 50th anniversary of the UH Cancer Center, and these grants are truly a testament to all the innovative work we've been doing since 1971 and will continue to do for many years to come."
The recent funding comes from various organizations including the National Cancer Institute (NCI), the Department of Defense Ovarian Cancer Research Program's Ovarian Cancer Academy (DoD OCRP OCA), National Institute on Drug Abuse (NIDA) and National Institute of Child Health and Human Development (NICHD).
The level of funding is also an indicator of the cancer centerʻs national prominence, according to UH Mānoa Provost Michael Bruno.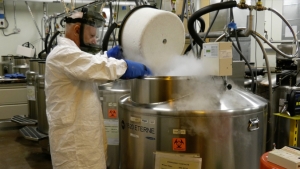 "We have long been proud to be one of only 71 designated national cancer institutes in the country. But to witness this level of success in receiving so many highly competitive grants in such a short period of time really speaks volumes about the quality of work being done at the University of Hawaiʻi Cancer Center," said Bruno. "Not only is the center continuing its work to reduce the burden of cancer here in Hawaiʻi with advanced, applied research, it also continues to have a significant, positive impact on our local economy."
Since August 1, the following studies were funded:
Characterizing the Risk of Chemotherapy Side Effects Based on Epigenetic Age and Modification by Resistance Training Intervention
Principal Investigator: Alexandra Binder
Funding Source: NCI ($1,845,017)
Effects of Intermittent Energy Restriction on Intra-Abdominal Fat and the Gut Microbiome
Principal Investigators: Loïc Le Marchand, Carol Boushey
Funding Source: NCI ($5,583,525)
Aspirin and NSAID Use and Ovarian Cancer Prognosis
Principal Investigator: Melissa Merritt
Funding Source: DoD OCRP OCA ($939,400)
Ethnic Differences in the Effects of COVID on the Substance Use Behavior of Emerging Adults
Principal Investigator: Pallav Pokhrel
Funding Source: NIDA (estimated $2,000,000)
Quantifying body shape in pediatric clinical research
Principal Investigator: John Shepherd
Funding Source: NICHD ($3,155,902)
Lesion Composition and Quantitative Imaging Analysis on Breast Cancer Diagnosis
Principal Investigator: John Shepherd
Funding Source: NCI ($3,217,278)
This is an example of UH Mānoa's goal of Excellence in Research: Advancing the Research and Creative Work Enterprise (PDF), one of four goals identified in the 2015–25 Strategic Plan (PDF), updated in December 2020.