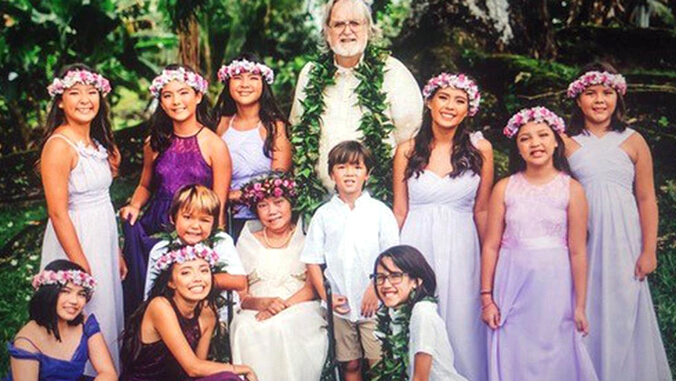 A scholarship has been endowed as a memorial to former University of Hawaiʻi at Hilo lecturer Margarita "Dayday" Hopkins by Kevin, her husband of 48 years and a retired professor from UH Hilo's College of Agriculture, Forestry and Natural Resource Management. The purpose of the endowment is to carry on Dayday Hopkins's work championing agricultural and Filipino communities in Hawaiʻi, which, after family, was the focus of her life.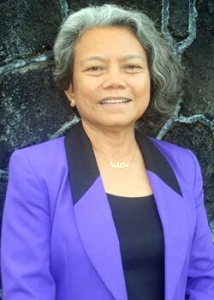 The Margarita "Dayday" Hopkins Scholarship is open to any full-time undergraduate student pursuing a bachelor's degree at UH Hilo in agriculture or a related field at the College of Agriculture, Forestry and Natural Resource Management. Preference will be given to students interested in the contribution of Filipinos and Filipino-Americans to Hawaiʻi's agriculture.
Hopkins died on November 6, 2021, after battling ALS for four years. She was 71.
She was born Margarita Leyson in Maasin, Philippines, one of three daughters, and given the nickname Dayday, which means "little one." She attended St. Joseph's College on a scholarship, earning a bachelor's degree in accounting.
After graduation, Hopkins moved to the island of Mindanao where she met her future husband, Kevin, a U.S. Peace Corps volunteer who was working in the same fisheries office as her sister. They were married after a short courtship of only five months. She enrolled in a master's degree program in agricultural economics at Xavier University, studying the marketing practices of small-scale fishermen. She also worked for the Peace Corps as a language instructor.
After Kevin's Peace Corps service was complete, the couple moved to Alabama, where he earned a master's degree and a doctorate in fisheries and aquaculture and an MBA from Auburn University. Dayday was the first woman of color appointed to a research associate position in Auburn's Department of Fisheries and Allied Aquaculture and conducted the first organized sales of tilapia in the United States.
In 1988, she and Kevin moved to Hilo, where Kevin became a professor in the College of Agriculture, Forestry and Natural Resource Management at UH Hilo. Dayday was hired as an economic development specialist by the County of Hawaiʻi, responsible for its agriculture and natural resources programs, and later became head of the county's Department of Research and Development. She retired from the county in 2012 after 23 years of public service.
Dayday loved teaching, she was a UH Hilo lecturer in economics and ag business. Unfortunately, ALS robbed her of her ability to speak and the use of her hands, ending her teaching career. She continued to help her husband with his research and consulting work by using a computer system controlled by her eyes. She is survived by three children, daughters Leyson and Alyxandra and a son, Shanon, and 11 grandchildren.