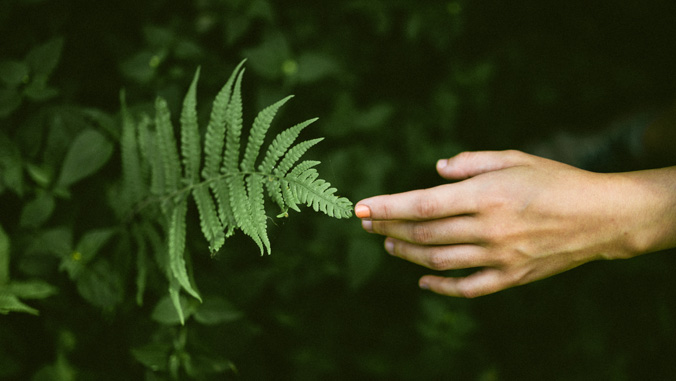 Each semester, kumu (faculty) from the Hawaiʻinuiākea School of Hawaiian Knowledge (HSHK) at the University of Hawaiʻi at Mānoa select exemplary haumāna (students) to lead the procession and recession of the college's graduates at commencement.
On Saturday, May 14, undergraduates Kamalani Keao Oshiro and Kaneikoliakawahineikaʻiukapuomua Baker will serve as Hawaiʻinuiākea student marshals. Both were chosen for the coveted role after demonstrating exceptional academic excellence and emulating HSHK's mission to pursue, perpetuate, research, and revitalize areas and forms of Hawaiian knowledge.
More highlights from the commencement ceremonies and our amazing graduates
"As proud as we are of all our graduates, those of the past two years who have persevered and succeeded in these extremely trying times, are distinctive," said Dean Jon Kamakawiwoʻole Osorio. "Huro (cheers) to our student marshals and all of their hoapapa (classmates)."
ʻIke (knowledge) fusion
Oshiro, who was born and raised in Los Angeles, always yearned to learn more about his ancestral roots as a Native Hawaiian. His moʻokūʻauhau (geneaology) traces back to the moku (district) of Waialua, Oʻahu. Oshiro's academic path at HSHK opened the door for the aspiring marine biologist to immerse himself in science through an ʻike Hawaiʻi (Hawaiian knowledge) lens.
"The way that UH Mānoa has prepared me for my future is by giving me avenues and the opportunity to be a part of the first generation normalizing Hawaiian culture and values in the scientific research process being conducted in Hawaiʻi," Oshiro explained. "Having kumu who are academically trained scientists and grounded in their Hawaiian identity teaching at UH Mānoa has given me people to look up to and aspire to be."
Oshiro will earn a bachelor's degree in Hawaiian studies with a concentration in Mālama ʻĀina: Hawaiian Perspectives on Resource Management from Kamakakūokalani Center for Hawaiian Studies. He recently earned a research assistant position at the Coral Resilience Lab at the Hawaiʻi Institute of Marine Biology.
Ola ka ʻōlelo (The language lives)
ʻŌlelo Hawaiʻi (Hawaiian language) surrounded Baker long before she left the womb, her parents are Hawaiian language and hana keaka (theatre) kumu at UH Mānoa. Raised in Kahaluʻu along the abundant Koʻolau mountain range, Baker attended Hawaiian immersion school from preschool through high school and continued studying the native tongue of her ancestors as an ʻōlelo Hawaiʻi major.
"I believe that my education at UH Mānoa in the school of Kawaihuelani Center for Hawaiian Language strengthened my ability to research in my language and to perpetuate the ʻike (knowledge) of our kūpuna (ancestors) by giving the learning tools of language," she explained. "Language is not only a tool of communication, it is the bridge from our world to the pō world where the many kūpuna that came before us reside."
Baker's passion for haʻi moʻolelo (storytelling) and hana keaka have blossomed within the UH Mānoa Hawaiian theatre program, she recently earned national recognition from the Kennedy Center American College Theater Festival for her starring role in UH Hawaiian language play, He Leo Aloha. After graduation, she plans to enter the MFA program in Hawaiian Theatre and eventually work in costume design.