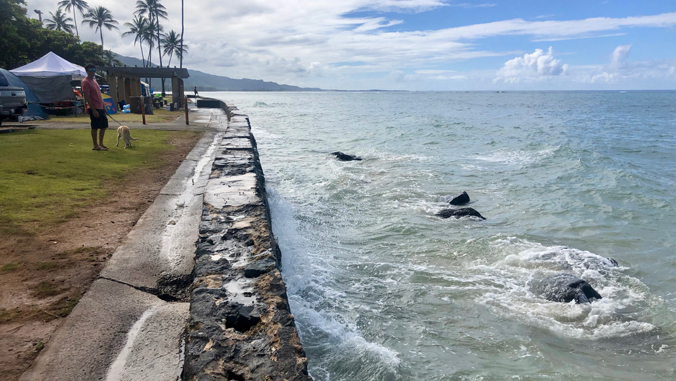 Amid the growing threat of sea-level rise and coastal erosion of oceanfront communities around the world, University of Hawaiʻi at Mānoa researchers delved deeper into the response for coastal communities on Oʻahu. A recent survey of stakeholders discovered that what most respondents felt was currently important did not always match with what they felt should be prioritized.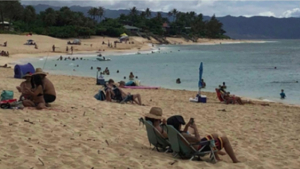 Researchers from the University of Hawaiʻi Economic Research Organization, Institute for Sustainability and Resilience and Water Resources Research Center interviewed 42 civil society (nonprofits interested in coastal activities and place-based organizations), government and private sector representatives involved in coastal decision making in the state. The researchers focused on three Oʻahu coastal communities: Kāhala, Kaʻaʻawa and Sunset Beach.
Respondents, on average, rated real estate value as what they perceive is currently the most important for Kāhala, onshore subsistence (shoreline pole casting, throw net, hukilau and limu gathering) for Kaʻaʻawa and nearshore recreation (surfing, swimming and snorkeling) for Sunset Beach. However, when it came to what respondents think should ideally be prioritized in decision making, respondents, on average, value ecological functions, habitat, spiritual and cultural values in all sites. Onshore subsistence for Kaʻaʻawa and nearshore recreation for Sunset Beach also remained high priorities. In contrast, real estate value was given the lowest priority across all sites, including for Kāhala.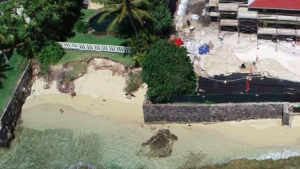 Interviewees noted links between the ecological value of beaches and community and economic health, and between ecological value and subsistence.
"If our ʻāina isn't thriving, we're not going to thrive as a community and as people," a private sector interviewee said. "If we're not doing those two things first, we're not an appealing visitor destination."
A civil society representative added, "We have to understand, and again this is partly how I was raised, that our oceans are a refrigerator first. And our ability to access them and to feed and sustain ourselves is right up there. And tied to that obviously is the ecology."
According to the researchers, another important theme relates not just to "what" values, but "whose" values. There was a strong sense by many interviewees that Native Hawaiian families with ancestral knowledge and connections to a place need to be more deeply included in the decision making process.
The research findings were published in Ocean & Coastal Management in June 2022.