Courses About Pidgin at UH Mānoa
Learn more about the courses about Pidgin available at UH Mānoa.
Educational Materials
Find lessons and activities to use in the classroom when you want to teach your students about Pidgin.
Videos About Pidgin
View videos about Pidgin to show to your students.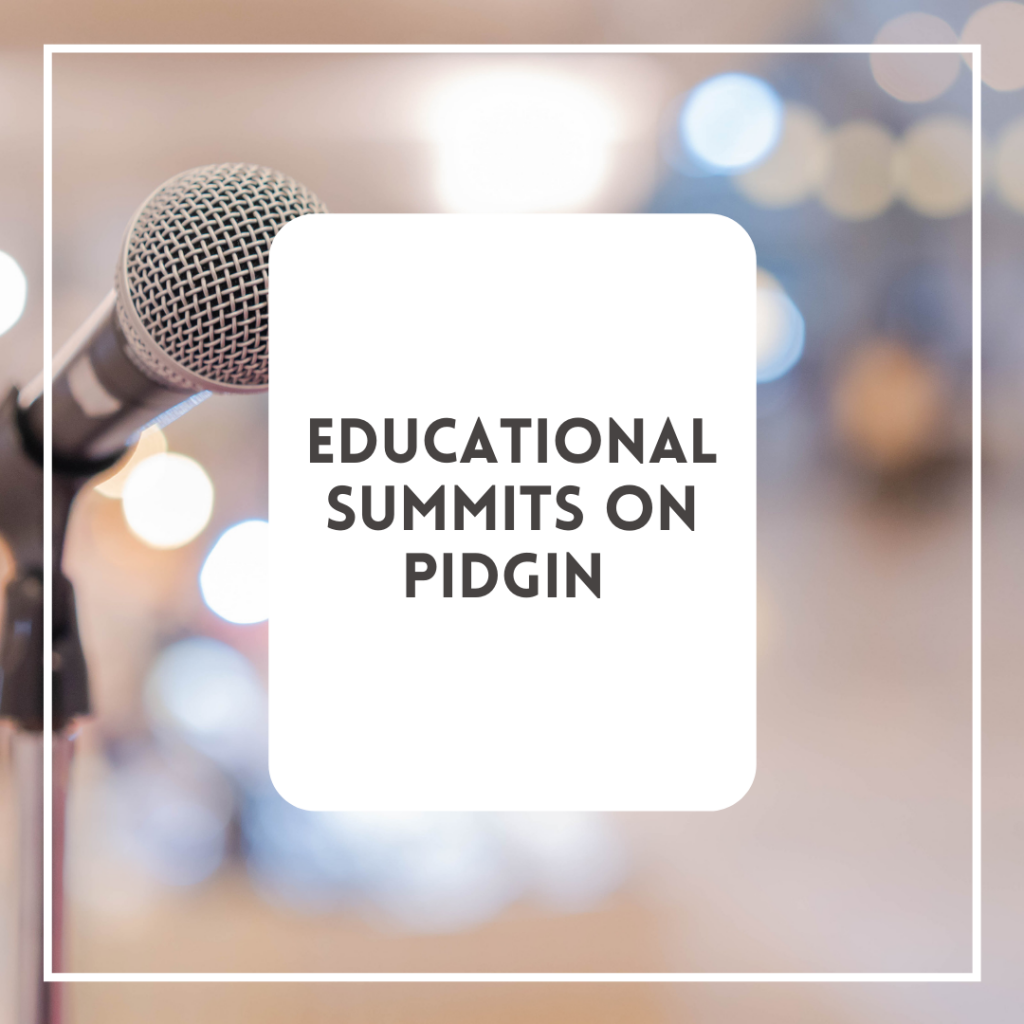 Educational Summits on Pidgin
View presentations from researchers and educators on Pidgin in education.