Michael Kamida
Engineer, Nuix & Volunteer, PathCheck Foundation
Michael Kamida is an engineer at Nuix, a data analytics software company helping organizations overcome the challenges of litigation, investigation, risk, compliance, governance, and security. After graduating from Punahou, he went to Williams College and spent a decade based in New York City, before taking a remote position back home in Hawaii. He's spent the past 5 months volunteering for the PathCheck Foundation to help build Hawaii's digital contact tracing program and is the technical lead for the AlohaSafe coalition.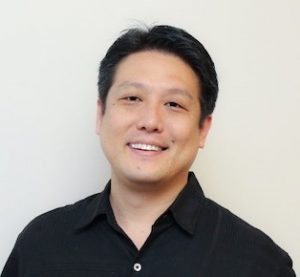 Brandon Kurisu
President, aio Digital
Brandon is the President of aio Digital where he oversees various digital companies and investments for the aio Family of Companies. He also serves on several non-profit boards in Hawaii. Brandon has been working on digital projects with the Hawaii Department of Health since the beginning of the pandemic, starting with a syndromic survey program which has led to his team developing the AlohaSafe digital contact tracing solutions for the State.