---
The Banner Student Information System is a database of student records and information maintained by the Univeristy of Hawaii. For information related to Banner, please click on the following link:https://www.hawaii.edu/its/banner/
MULTI-FACTOR AUTHENTICATION (MFA)

Multi-Factor Authentication (MFA) is an extra layer of protection on top of your UH Username and password.
For device registration, please click on the following link: UH Login Device Registration
SIGN-UP FOR UH ALERTS


Sign-up for UH Alert Emergency Notification in the event of a natural, health or civil emergency. If you can't sign-up, here are some troubleshooting tips.
IT CENTER IS CERTIFIED LEED GOLD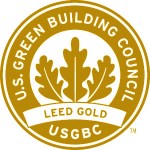 The Leadership in Energy & Environmental Design (LEED) has certified the Information Technology Center with a Gold rating by the U.S. Green Building Council.
IT CENTER DASHBOARD


Find out more about the building, building sustainability features, strategies, and the dashboard
---
Current & Recent Outages

Security Alerts

Scheduled Maintenance

General Notices