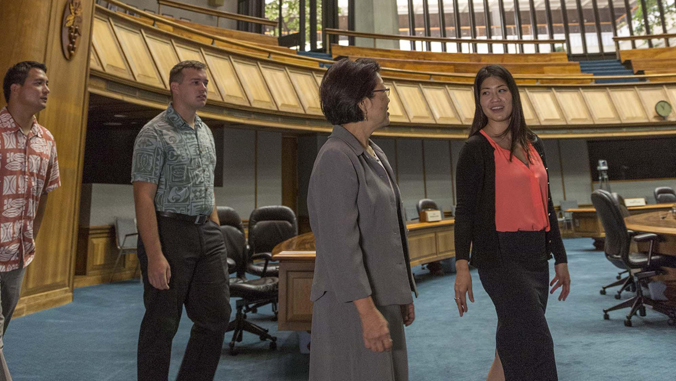 As the COVID-19 pandemic amplifies the importance of effective public service, the Public Administration Program (PUBA) in the University of Hawaiʻi at Mānoa's College of Social Sciences will accept applications through August 1 for the 2020–21 academic year.
PUBA is the only Network of Schools of Public Policy, Affairs and Administration accredited and ranked (No. 101 out of 274) program in Hawaiʻi that offers a master of public administration professional degree, which is similar to a master of business administration degree.
There is no Graduate Management Admission Test or Graduate Record Examination requirement to apply. Flexible evening class schedules are designed for working professionals.
"The public administration program has been educating public service leaders for over 30 years," said College of Social Sciences Dean Denise Konan. "The skills and tools the program gives students are especially needed right now, not only in the public sector but in the nonprofit sector as well."
May 3–9, 2020 is National Public Service Recognition Week.
For more information, visit the PUBA website.
—By Lisa Shirota