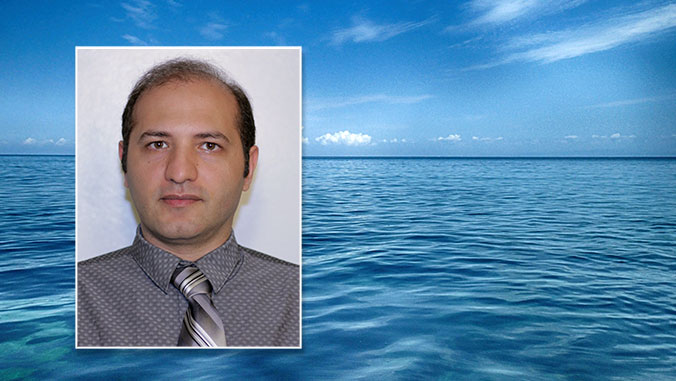 The University of Hawaiʻi at Mānoa's Sayed Bateni has been awarded a Fulbright scholarship to conduct water research in Qatar. Bateni is an associate professor in the Department of Civil and Environmental Engineering and Water Resources Research Center. His project is "Modeling heat waves in Qatar by merging remotely sensed and in-situ hydrologic data within machine learning approaches."
"I am extremely gratified to receive the Fulbright Scholarship," Bateni said. "I would like to express my sincere appreciation to the Fulbright Program, Qatar Foundation and Qatar Environment and Energy Research Institute."
In the award letter, Paul Winfree, J. William Fulbright Foreign Scholarship Board chair, congratulated Bateni on his scholarship. "Your grant is a reflection of your leadership and contributions to society," Winfree said.
Bateni's research aims to predict heat wave duration and intensity in Qatar by merging remotely sensed land surface temperature and meteorological data within machine learning approaches. Qatar is one of the fastest warming areas of the world, due in part to the rapidly warming shallow sea water in the North of Qatar. The high humidity from the sea water in the north prevents evaporation, contributing to the increase in temperature and ultimately damaging agricultural products, depleting water resources, and causing environmental and weather-related fatalities.
The Fulbright Program is devoted to increasing mutual understanding between the people of the U.S. and other countries. The program is the world's largest and most diverse international educational exchange program, and is managed by the U.S. Department of State's Bureau of Educational and Cultural Affairs.
—By Kimberly Perez Hults