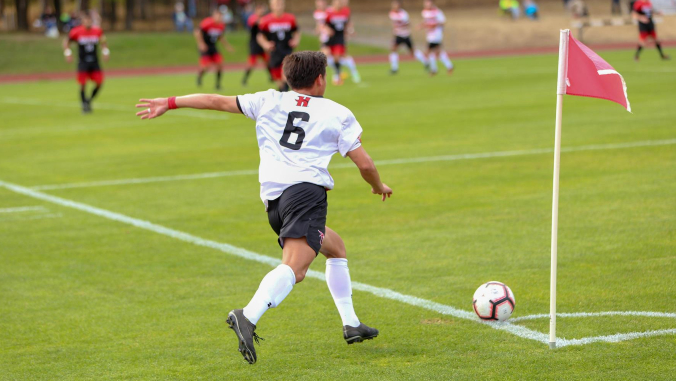 The University of Hawaiʻi at Hilo recognized two men's soccer seniors as the Pepsi Seniors of the Week.
Bryan Gonzalez played two seasons for the Vulcans after transferring from Otero Junior College. The Colorado native played in 13 matches as a junior with seven starts. Because of injuries, Gonzalez played just three matches this past fall as a senior, which included 30 minutes on Senior Day against Chaminade. Gonzalez graduated this spring in business management.
Robert George started in 19 matches over two seasons for the Vulcans after transferring to UH Hilo from Northwest College and was named UH Hilo's Most Improved Player this year. George is a two-time All-Pacific West Conference Academic selection, graduating with a 3.75 GPA in communications. Next for the Wyoming native is entry into the orthopedic and spine medical equipment program.
Congratulations to Gonzalez and George!
For more details, visit the UH Hilo Athletics website.