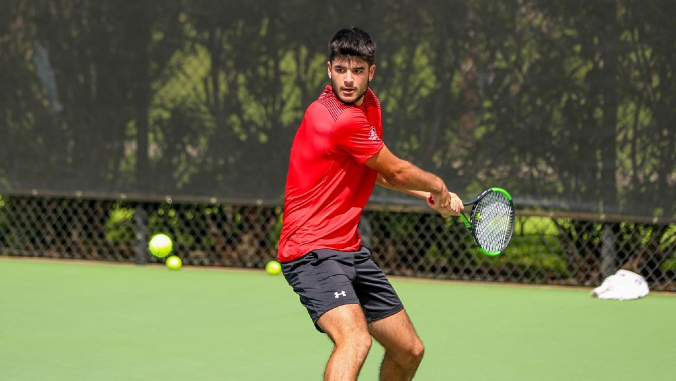 University of Hawaiʻi at Hilo Vulcan tennis player Luca Checchia and softball power hitter Vevesi Liilii have been named Pepsi Athletes of the Week for March 8–14.
Checchia led the Vulcans to a pair of big victories on the road in Southern California. On Monday, March 8 at No. 14 nationally ranked Concordia, he won his match in a three-set battle, and also teamed with Santiago Di Loreto to win in doubles. The Vulcans topped the Eagles, 4-2. The next day in San Diego against Point Loma, Checchia won another three-set battle in singles and triumphed again with Di Loreto in doubles.
Vulcan senior outfielder Liilii provided the most memorable moment during UH Hilo's 6-1 season-opening victory over Hawaiʻi Pacific University on Sunday, March 14. With two runners on base in the third inning with two outs, Liilii battled Shark starting pitcher Malia Torres to a full-count, and then mashed a change-up about 10 feet over the left field fence to give her team a 3-1 lead. The Vulcans would go on to score six in the inning, and Liilii would finish with two hits in the game.