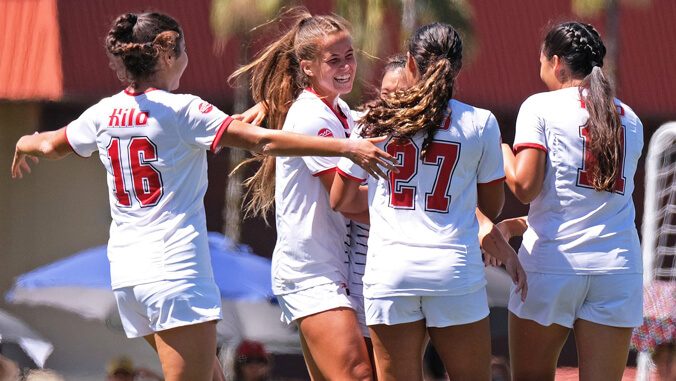 University of Hawaiʻi at Hilo women's soccer was named Pacific West Conference Team of the Week on October 2 after scoring 10 goals last week. The No. 7 ranked Vulcans took out Dominican 3-1 on September 26, followed by a 7-0 win against Academy of Art on October 1—the highest number of goals scored by a PacWest team this season.
Three Vulcans found the back of the net against Dominican, with Daelenn Tokunaga providing assists on two of the scores. Filippa Graneld had a goal and an assist in the same contest.
Seven players scored against Academy of Art, including Nanea Wall, who also had two assists in the game.
The Vulcans have now outscored their opponents 23-3 this year, while improving to 7-0-1 overall and 2-0 in the PacWest.
For more, visit hiloathletics.com.