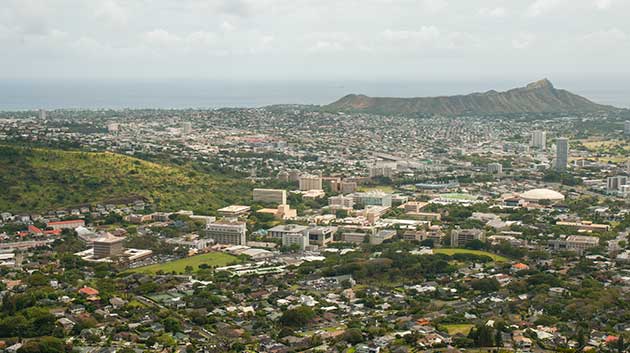 The National Disaster Preparedness Training Center (NDPTC) at the University of Hawaiʻi at Mānoa is urging residents to complete their voluntary survey and share it with their communities to help track COVID-19 contact. The survey will allow officials to better identify where the virus may have spread in the community.
The data will help NDPTC and other officials understand the location of hot spots and areas for community based action such as hygiene, sanitation of high contact areas, social distancing and protecting elderly and vulnerable populations.
Because of Hawaiʻi's remote location and shortage of testing, additional data that can be gathered is necessary to determine who might be infected to stop the virus.
"In the absence of testing for the coronavirus, we need other sources of data and information about the spread of the disease," said NDPTC Executive Director Karl Kim. "We are working closely with community partners to implement this contact tracing survey. It's easy, quick, anonymous and can be done from home. We know that the community has much useful information to share."
The survey asks questions regarding symptoms, recent travel and health conditions. All data will be kept confidential and in a secure database, and information collected will only be presented in summary form.
Willing participants can access the survey at: https://tinyurl.com/svh3m7z.
For any questions regarding the survey, please contact NDPTC at (808) 956-0600, Eric Yamashita or Jiwnath Ghimire.