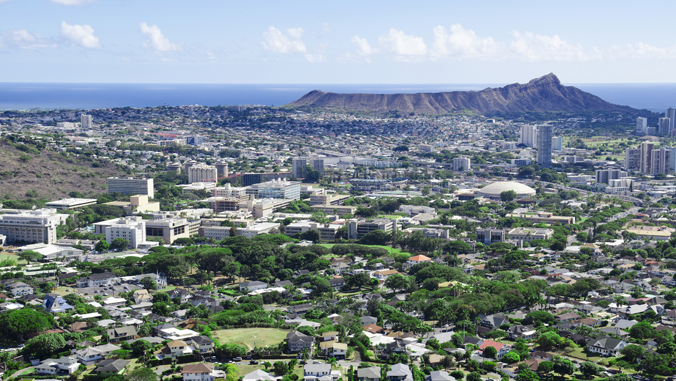 Most tenants are paying their rent, but signs point to increased hardship due to the COVID-19 pandemic. This is according to results from an August 2020 rental housing market survey by the University of Hawaiʻi Economic Research Organization (UHERO) in the UH Mānoa College of Social Sciences.
UHERO partnered with real estate groups across the state to launch the survey of rental property owners and managers, and received responses from 271 landlords and property managers providing data on 6,719 rental units statewide as of August 15.
Results showed that prior to the pandemic, 95% of tenants paid their rent by the 15th of the month and less than 3% would have 30- or 60- day rent delinquencies. But on August 15th, the number of tenants current on their rent dropped to 85% and delinquencies rose to more than 8%.
UHERO said that although 85% of tenants are up-to-date on rent payments, "job figures suggest that a substantial portion of those households have experienced at least one job loss, forcing them to sacrifice well-being to pay their rent."
It is the "invisible" struggle that landlords and property managers—who may not know everything about what their tenants are going through—face. However, most were willing to work with their tenants during the pandemic by creating payment plans (75%), lowering rent costs (40%) or waiving a portion of rent if necessary (30%).
Landlords have also reported a higher vacancy rate, increasing from 4% to 9%, indicating a threat to rental property cash flows.
UHERO noted that the State of Hawaiʻi's Rent Relief and Housing Assistance Program, which is accepting applications until December 15, may provide an essential lifeline for struggling tenants and landlords.
Visit the UHERO website for the entire August rental market report.
September 2020 survey
UHERO is conducting the rental market survey on a monthly basis. Landlords, rental property owners and property managers are encouraged to participate. Visit the UHERO website to complete the survey.