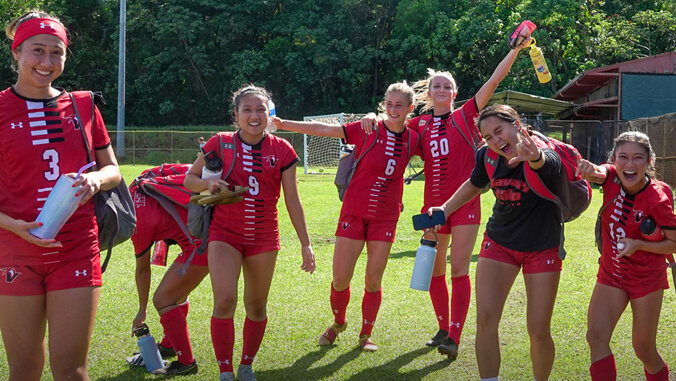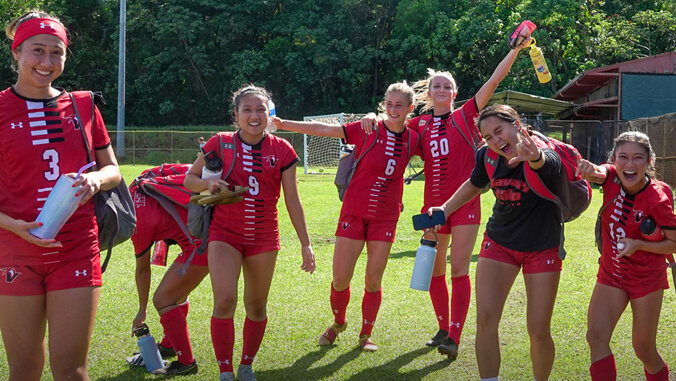 The University of Hawaiʻi at Hilo women's soccer team earned a 2021–22 United Soccer Coaches Team Academic Award. The Vulcans posted a 3.40 team GPA to rank 373 of the 502 women's teams awarded.
Eight hundred and one soccer teams (299 men's, 502 women's) earned the award for the 2021–22 academic year by achieving a team GPA of 3.0 or higher.
The Vulcans last won the award for the 2018–19 academic year when they racked up a 3.37 team GPA.
In December 2021, Vulcan forward Daelenn Tokunaga, with a 3.75 GPA, was named to the United Soccer Coaches NCAA Division II Women's Scholar All-America First Team. The 2021 PacWest Conference Player of the Year was also later named PacWest Conference Women's Soccer Scholar-Athlete of the Year and PacWest Conference Female Scholar-Athlete of the Year.
Twenty Vulcans were also named to the 2021–22 PacWest All-Academic Team in June for reaching a minimum 3.0 cumulative team GPA with at least two semesters at UH Hilo and having played in at least one game.
The Vulcans will begin their season on September 1 as they look to defend their PacWest Conference Championship with home matches taking place on their new on-campus field.
For more, read the story at hiloathletics.com.