In 2007, with 44 seconds to play and the score tied, the late Colt Brennan connected with Ryan Grice-Mullen from five yards out to put the University of Hawaiʻi Rainbow Warriors ahead, 35-28, giving UH Mānoa a perfect regular season record: 12 wins against no losses.
It was a thrilling comeback from a 21-0 deficit to the Washington Huskies, and it was the last time Brennan, who died in 2021 at age 37, ran off the field at Aloha Stadium. But it would not be the end of his influence on Warrior football players.
"Colt gave the state of Hawaiʻi some of its most unforgettable memories of excellence and leadership," said head coach—and Warrior alumnus—Timmy Chang. "Now, the Colt Brennan Legacy Fund empowers tomorrow's football players to build on the UH legacy, creating their own impacts—on the gridiron, in the classroom and for the community."
He loved
Hawaiʻi

's people

The new fund was established at the UH Foundation by Brennan's parents, Terry and Betsy Brennan, and by his sisters, Chanel Brewster and Carrera Shea. It will provide financial support for UH Mānoa football players' safety and success.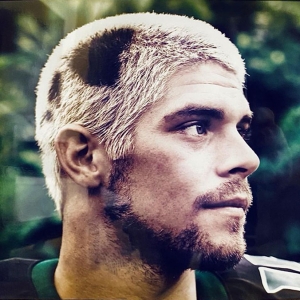 Carrera said Brennan would have wanted to give back to the program in any way he could.
"He was interested in contributing even when his career at UH was over," she said. "We think it's special to support the program in his name, to carry on his memory, so years down the line, people will recognize what he did and who he was."
"What Colt loved most about playing in Hawaiʻi was the people," said his father Terry Brennan. "He liked that they came from all over, with different backgrounds and personalities. They really welcomed him, and he returned their heartfelt affection."
"He talked about how life in the islands wasn't about material things—just family and being together for barbecues and holidays," sister Chanel Brewster said. "He loved learning about the culture and island values from his new adopted family."
Partnering with Warrior
ʻohana
Brennan's legacy fund will generate recurring support for generations of UH football players, but for increased impact, seeks partnership and donations from the Rainbow Warrior ʻohana, still a special extension of the Brennan family.
Terry Brennan said, "We're excited about this program Timmy Chang is building, and we hope this fund provides opportunities to help it grow."
"We met so many great people, and we have so many great friends today from Colt's playing days. It was so fun. They embraced us, and we embraced them, and we still talk to them today," said Betsy Brennan. "This football team will always be part of our lives, and if we can help in any way, we want to."