Mission Statement
The Office of International Student Services (ISS) has the responsibility for meeting University federal compliance with regard to international students.  ISS strives to support international student success through the following endeavors:
Advising students on immigration regulations that affect their status in the U.S.
Providing programs that help promote cross-cultural adjustment
Serving as a resource to the campus and international student communities
Advocating for international students and international education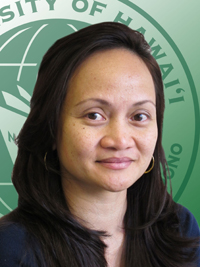 Karen Michael Mikel
Director
F-1, J-1 Advisor
About Karen
Aloha! My name is Karen Michael Mikel and I am excited about being your international student advisor. I am a proud alumni as I have received both my undergraduate (2003) and graduate (2007) degrees in Asian Studies here. I come from Malaysia but I have been living in Hawaii since 2000. I loved my college years and now I love working with international students. I hope to assist you achieve your academic and professional goals. Outside of the office I enjoy eating out and yoga. I also love to travel domestically and internationally. Attending college is a great opportunity to grow, explore and make connections, make the most of it!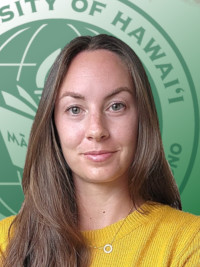 Stephanie Cleland
F-1, J-1 Advisor
About Stephanie
Aloha! I was born and raised in Texas, moved to northern Sweden for my undergraduate degree in International Business, and eventually found my way to Hawaii to work in international education. I have lived in Hawaii since 2014 and received my MBA from Hawaii Pacific University. My favorite part of advising is learning about the unique experiences our international students have found during their educational journey. I truly believe your time abroad can change your whole perspective! In my spare time, I love traveling with my family, reading, trying new restaurants, yoga, and doing anything outdoors.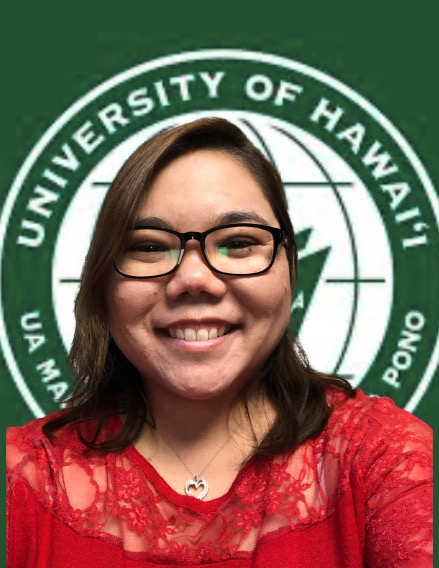 Lisa S. Houghtailing,
F-1, J-1 Advisor
About Lisa
Aloha! My name is Lisa Houghtailing and I was born and raised in Honolulu, Hawaii. A proud alumni of UH Manoa, I have a Master's degree in Second Language Studies (SLS).  A former ESL (English as a Second Language) teacher, I love working with international students and helping them to achieve their personal, academic, and professional goals. In my spare time, I love to read, karaoke, explore the latest restaurants, and travel. E komo mai!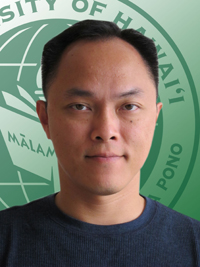 Viet Ngo
F-1, J-1 Advisor
About Viet
I was born in Vietnam, raised in Arkansas, went to college in Ohio, and lived in Japan before coming to UH Mānoa to complete a Master's in Asian Studies. Growing up as an immigrant and spending time abroad has greatly shaped my worldview and sensitivity to those who are "strangers in a strange land."
In my spare time, I lead a laid-back lifestyle (i.e., cheap) and try to live out my childhood dreams through my two boys.
Kendyll Dοi,
IT Specialist
About Kendyll
Greetings. Born and raised here locally, I've had an interest in computers and related technology through most of my life. Mostly reserved, I keep this webpage operational and other things that involve technology as part of my goal to use my interests to help people. I am a person of few words or a lot of words, never inbetween.