Online Title IX Training – Students
Guide for those without UH email on How to Access the Training (Request for access must be submitted by campus HR or Title IX Coordinator)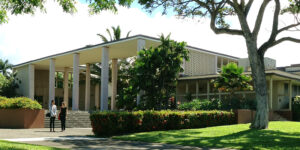 Dear Student,
As a member of the University of Hawaiʻi (UH) community, your safety and well-being are our highest priority. The University of Hawaiʻi is committed to addressing issues of sex- and gender-based violence. The instances, contributing factors, and lasting effects of gender-based violence do not exist in a vacuum. In this regard, the entire university community must work together to cultivate and sustain a safe environment in which all members can live, work, and learn safely.
Students, as well as our entire community have important roles to play by being aware of the issues, watching out for one another and reporting violations. I encourage everyone, if you have not already, to take the free, online student training program regarding sex- and gender-based violence.
The EverFi training program is part of a university-wide approach to educate the University community on everyone's rights and available resources. We hope this training will assist you in understanding your rights under the law and the University Policy & Procedure on Sex Discrimination & Gender-Based Violence. I also encourage you to explore the additional resources available to you on the UH System Title IX & Office of Institutional Equity website.
Some of the materials covered in this training course may remind you of upsetting experiences that you, a friend, or family member may have gone through. Please know that you can stop the training at any time, and there are many University and community resources available to you for support, such as counseling, victim advocacy, and legal support.
If you have experienced gender-based harassment or violence, there are several options available depending on the type of assistance you want:
Thank you for your participation. Please enjoy a safe and successful academic year!
David Lassner
UH President