Adding a Single Page (either scroll down through page or select from one of the following choices)
About adding a Single Page
Adding a Single Page
Download the Text Based Version
About Adding a Single Page:
The process of adding the Single Page tool is the same no matter what file format is chosen, this tutorial illustrates how to link an .html file so that students can read the text online. Adding a single page creates a link for students that would either show text right away OR a choice to download a file if the format is NOT in HTML format (.doc, .txt, .ppt, .xls).
Adding a Single Page:
Select the link for "Add page or tool" anywhere you would like this link to appear (Homepage or other course section).
The availability of a Wizard to assist in adding certain tools is a default (a magic wand next to a tool indicates the wizard is on). To turn off the wizard option click the check box for "Use a wizard when available".
In the column for "Pages" select "Single Page".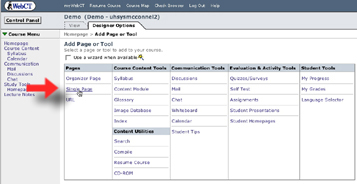 Enter a title for the link, and click the "Browse" button.The file should already be created and saved in either a webpage, pdf, powerpoint, etc., format.
Click "Browse" again to locate the file on the desktop. Once the file is found, click once to select and click the "Open" button.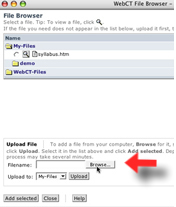 To complete the upload process, click the "Upload" button.
To link the uploaded file to the single page tool, select the "Add selected" button.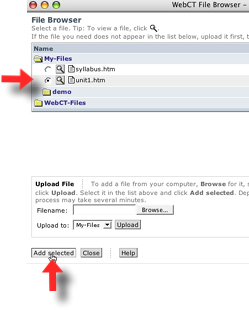 Select the locations you want the link to be available (under Course Menu and/or on an Organizer page or specific course section) and click the "Add" button.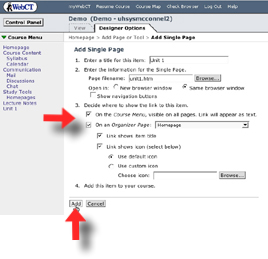 To view the file as a student select the "View" tab and click on the new link or icon.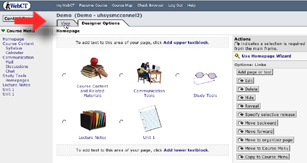 Return to Main Tutorial Menu