Frances Davis Award for Excellence in Undergraduate Teaching
Davis Award Winner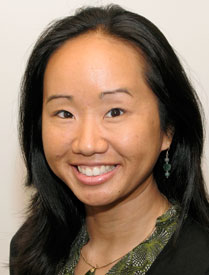 Linda Furuto
West O'ahu
Linda H. L. Furuto is an assistant professor of mathematics at UH West O'ahu. Furuto has spent her entire career placing the needs of students first and sharing a true love of the study of mathematics.
A dedicated and enthusiastic teacher, she believes that mathematics applications can be found everywhere in our world. She encourages students to explore ethnomathematics, the study of mathematics grounded in the ethnic, historical and cultural diversities of our state.
A dynamic educator who exudes positivity and caring, she truly believes that each and every one of her students can achieve great things.
The Frances Davis Award for Excellence in Undergraduate Teaching recognizes dedication and demonstrated excellence as teachers of undergraduate students. It was established as a memorial to the late Frances Davis, who taught mathematics at Leeward Community College and UH Manoa for 19 years.
Select a recipient for more about that individual or view winners from 2002-2006.
2011
2010
2009
2008
2007
Past winners from 2002-2006.