UH Manoa Chancellor's Citation for Meritorious Teaching
Manoa's Meritorious Teachers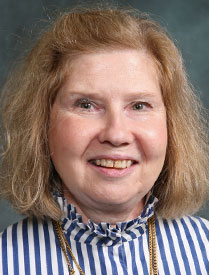 Alison Conner
Law
Alison Conner is a professor in the William S. Richardson School of Law. She is an exemplar scholar and mentor.
Her teaching style, in courses such as Law and Society in China and Introduction to American Law, exudes a high level of respect for students and an abiding concern for their personal achievement. Many have described the experience of taking one of her classes at the School of Law as transformational.
Since assuming a leadership role in developing the renowned Pacific and Asian legal studies and master of laws programs, Conner has helped shape the careers of international students from over 30 countries. Although regularly invited to lecture at campuses throughout the world, she considers UH Manoa to be her true teaching home.
The University of Hawai'i at Manoa Chancellor's Citation for Meritorious Teaching recognizes Manoa faculty members who have made significant contributions to teaching and student learning.
Select a recipient for more about that individual or view winners from 2002–2006.
2011
2010
2009

Kate Lingley
Art and Art History

Lois Magnussen
Nursing
2008
2007