UH Manoa Chancellor's Citation for Meritorious Teaching
Manoa's Meritorious Teachers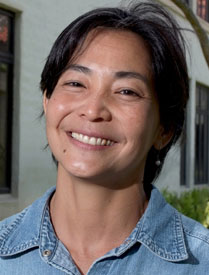 Lois Yamauchi
Department of Educational Psychology
A professor in the department of educational psychology, Lois Yamauchi believes that "all students can learn; it is my job to figure out how to engage them so they will be successful."
She strives to be a teacher who has high expectations of all students while remaining sensitive to individual needs.
When asked to reflect on Yamauchi's influence, a student said, "her ability to tap into each student's interests, together with her enthusiasm for educating, inspire a sense of empowerment and a passion for learning."
The University of Hawai'i at Manoa Chancellor's Citation for Meritorious Teaching recognizes Manoa faculty members who have made significant contributions to teaching and student learning.
Select a recipient for more about that individual or view winners from 2002–2006.
2011
2010
2009

Kate Lingley
Art and Art History

Lois Magnussen
Nursing
2008
2007