UH Manoa Chancellor's Citation for Meritorious Teaching
Manoa's Meritorious Teachers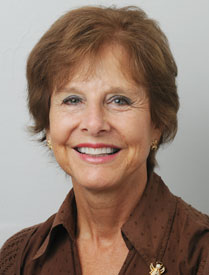 Lois Magnussen
School of Nursing and Dental Hygiene
Magnussen is a professor and director of faculty development in the School of Nursing and Dental Hygiene.
She is the point person for the Systemwide Nursing Consortium, which has developed an integrated, cohesive and uniform statewide curriculum for nursing.
Demonstrating exemplary leadership in administration, scholarship and instruction, Magnussen believes a nursing teacher should show students how to "think like a nurse" so they can effectively transition into the practice world.
Magnussen has taught at all levels of the curriculum, with current emphasis on working with doctoral students.
The University of Hawai'i at Manoa Chancellor's Citation for Meritorious Teaching recognizes Manoa faculty members who have made significant contributions to teaching and student learning.
Select a recipient for more about that individual or view winners from 2002–2006.
2011
2010
2009

Kate Lingley
Art and Art History

Lois Magnussen
Nursing
2008
2007