UH Manoa Chancellor's Citation for Meritorious Teaching
Manoa's Meritorious Teachers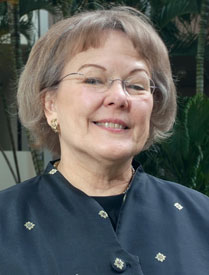 Jane Kadohiro
School of Nursing and Dental Hygiene
An assistant professor in the School of Nursing and Dental Hygiene, Jane Kadohiro believes an effective educator should "engage students in discovery, dialogue and discourse."
In her 17 years as a faculty member, she has proven herself to be a caring teacher, mentor to her students, respected colleague and valued member of the nursing faculty.
Kadohiro takes on some of the more challenging undergraduate nursing courses, as well as assuming a leadership role on committees and task forces that are essential to undergraduate success. She is highly regarded for her dedication, thoroughness, and commitment to continual improvement and community service.
The University of Hawai'i at Manoa Chancellor's Citation for Meritorious Teaching recognizes Manoa faculty members who have made significant contributions to teaching and student learning.
Select a recipient for more about that individual or view winners from 2002–2006.
2011
2010
2009

Kate Lingley
Art and Art History

Lois Magnussen
Nursing
2008
2007