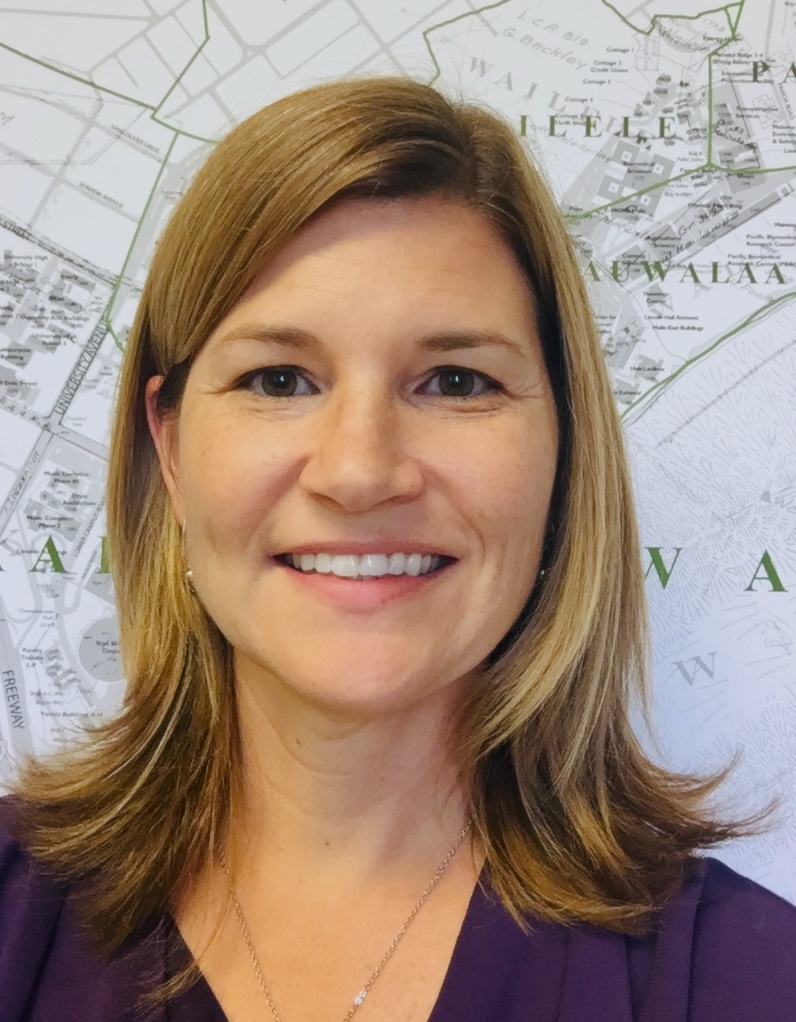 Moore Hall 556
808.956.6046
cmhiggin
hawaii.edu
christinamhiggins.com
Dr. Higgins is a sociolinguist who is interested in the politics of language, multilingual practices, globalization, and identity. She utilizes discourse analytic, ethnographic, and qualitative approaches to study various facets of the global spread of English and multilingual identities. Geographically, she has focused her research mainly in two contexts: 1) East Africa, where she has studied codeswitching in the workplace, the intersection of popular culture and multilingualism, and HIV/AIDS education sponsored by non-governmental organizations; and 2) Hawai'i, where she has worked to promote critical language awareness through various collaborative projects, including two film projects with high school students and a permanent museum exhibit on Hawai'i Creole.
Areas of expertise:
sociolinguistics
ethnographic discourse analysis
hybridity
language and identity
language and globalization
arts-based approaches to critical language awareness
Selected Publications:
Higgins, C. 2021. Promoting Pidgin at the University of Hawai'i at Mānoa. In G. Clements and M. J. Petray (eds.) Linguistic discrimination in US higher education: Power, prejudice, impacts and remedies (pp. 174-188). New York: Routledge.
Higgins, C. (Ed.). (2019). Language, heritage and family: A dynamic perspective [Special issue]. International Journal of the Sociology of Language, 255(1).
Higgins, C. (2019). The dynamics of Hawaiian speakerhood in the family. International Journal of the Sociology of Language, 255(1).
Higgins, C. (2017). Space, place, and language. In S. Canagarajah (Ed.), The Routledge handbook of migration and language (pp. 102–116). New York: Routledge.
Higgins, C., & Ponte, E. (2017). Legitimating multilingual teacher identities in the mainstream classroom. The Modern Language Journal, 101(S1), 15–28.
Higgins, C., Furukawa, G., & Lee, H. (2017). Resemiotizing the metapragmatics of Konglish and Pidgin on YouTube. In S. Leppänen, S. Kytölä, & E.Westinen (Eds.), Social media discourse, (dis)identifications and diversities (pp. 319–343). London: Routledge.
Higgins, C. (2016). Authorization and illegitimation among biomedical doctors and indigenous healers in Tanzania. Applied Linguistics Review, 7(4), 385–407.
Link for downloads: https://manoa-hawaii.academia.edu/ChristinaHiggins